Areff already cooperates with a wide range of companies and consultants. Our strategy is to have long-term relationships with these companies to enhance each other's business. We are looking for partners who can boost Areff and our clients' excellence. Please let us know if you and your company are interested in becoming an Areff partner.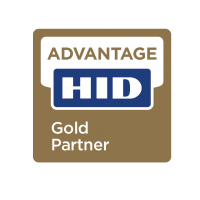 Areff is a Gold Partner to HID Global, the world's leading provider of products for reliable identities. Areff sells and uses HID Global products and services in three main areas.
RFID Cards and Tags
HID IDT has extensive experience in secure, contactless technology, including transponders and reader modules. They offer a broad portfolio of proven RFID cards and tags for different markets such as physical and logical access, payment solutions, asset tracking and logistics, waste management, animal ID, retail and manufacturing, and healthcare.
Physical and Logical access
HID PACS offers readers based on HID Global's SEOS platform, which are excellent for both new and existing systems. They support both older and more modern RFID technologies based on e.g. MIFARE® and iCLASS ™. In addition, readers can also handle Mobile Access, enabling secure identification with a Bluetooth compatible smartphone. Opportunity to use Open-Supervised Device Protocol (OSDP ™) as well as robust design and certified hardware provide readers with high-quality protection.
Card printers
HID Fargo® is the world's largest and most famous plastic card printer manufacturer and are known for their unmatched quality, reliability and ease of use. There are cards printer models for all kinds of needs, volume and area. Safe production – Inexpensive operation!
Areff has a long experience of working with HID and we are very comfortable with using their products in our own solutions. Reliable performance over time speaks for itself.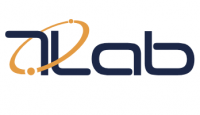 Areff collaborates and sells Tlab West's innovative security products used in many of Europe's largest security installations. Tlab West has long experience and high technical security capabilities, making them a well-known and respected name in the security industry. Today, TLab West is one of the market's leading development companies in advanced security technology on the European market.
Our customers' response to Tlab's products, as well as Areff's and Tlab's complementary experience and security expertise, make Tlab a very good partner for Areff.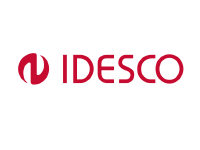 Areff sells readers from Idesco, which today are used in a variety of security installations on the Nordic market. Readers are characterized by being robust, easy-to-install, high-security RFID readers. For example, Idesco readers can handle very low temperatures and other hard conditions, which can be crucial to the system's viability.
Areff has a long history with Idesco and their high quality of products and support gives us security in our joint business.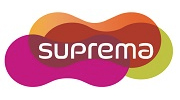 Suprema is a leading global provider of biometric RFID solutions with high security. The company's product range includes everything within biometric identification solutions. The company has extensive experience in theoretical algorithms for biometric and great practical knowledge in the areas of biometric solutions, systems for embedded systems and signal processing.
Areff is the official Suprema dealers on the Swedish market.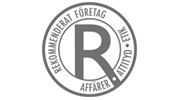 R-företagen develop good corporate culture. R-företagen have a strong vision to contribute to greater awareness of ethical behavior and contribute to a sustainable and healthy corporate and community development. An important task of the mission is to locate all of these companies and organizations that appear to be good examples and role models in our society.
Areff is a registered company with an R-license. The R-license is the ethical cursor that communicates credibility and responsibility towards customers and employees. The R-license is a unique quality label awarded to companies that represent good business ethics.