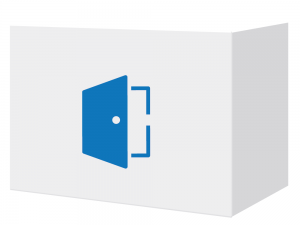 Supplies connections for up to 2 readers (Wiegand or OSDP)
DSS DOOR2 is an input and output device that communicates with the central system through RS485. DSS DOOR2 offers the possibility to connect two card readers (Wiegand), alternatively the option to connect two readers through RS485 (OSDPv1 or OSDPv.2).
The device is primarily intended for door control but can also be used as a pure I / O device. DSS DOOR2 is available for delivery with a plastic housing or with an SSF metallic housing, for high security requirements. The device can be addressed in 15 positions and has an internal voltage monitoring (10.4V). DSS DOOR2 has automatic card reader detection.
Key Features
2 Card Readers (Wiegand, OSDPv.1 or v.2)
4 outputs (2 relays, 2 OCs)
6 inputs
Power supply for 12/24 VDC devices (750mA)
SSF Alarm Classification 3/4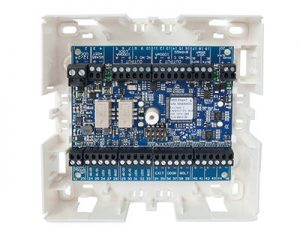 CISS DSS DOOR2, door unit plastic housing
CISS DSS DOOR2, door unit metal housing