Keyfobs
Our key fobs can be used in all types of RFID systems or access control systems. All key fobs can be adopted to work in several types of systems – a multi-purpose or multi-system key fob. We personalize key fobs electronically (programing RFID, prox, MIFARE®) and visually with printed or laser engraved logo to full meet your needs and demands. Let use help you create "Your own Keyfob"!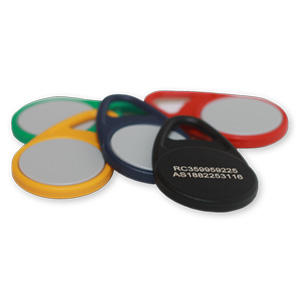 The Teardrop is a key fob that is suitable for heavy use in harsh environments. The sharp design of plastic combined with a high quality of electronics makes it a natural choice when sustainability requirements are particularly stringent. It is available with the most common RFID chips on the market.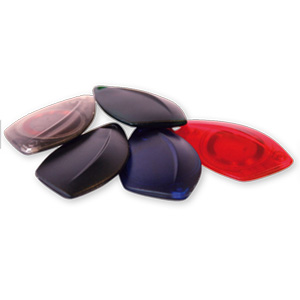 The sleek, streamlined key fob the Sail conveys a sense of typical Scandinavian design. It is produced by Areff to break against the more traditional design of key fobs available in the market. With a your printed or engraved logo, it will give your company a great profile.
The Tearshape is our standard key fob and it fits in any environment. It comes in six different colors and its design makes it suited very well for different types of printings and engravings. We can adjust this key fob for your specific needs.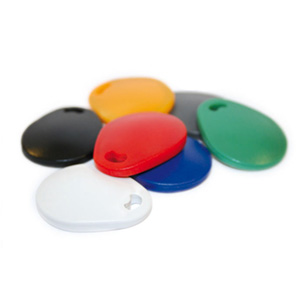 The Drop, our most simple key fob, which in many cases is quite right. It has long been on the market and is the standard solution for many of our customers. The key fob is available in seven different colors and is very suitable for engraving of codes and logotype.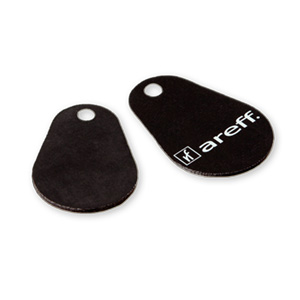 The classic black key fob "The Epoxy" has long been on the market. It's thin, but the actual design and material makes it really tough. The design makes it flexible in the opportunities for branding of your business. A classic key fob, which continues to be popular.
A brand new keyfob in our assortment, thin waterproof durable and fully available with full-color printing and engraving for a personal expression.
Customized solutions for both content and appearance
All products can be customized to fit your or your client's profile. We do visual adaptation on key fobs and accessories with the help of laser engraving or four-color printing, depending on customer needs. Generally, laser engraving is used for codes and text but also for logos where the customer does not need or want to use a full-color print. The four-color printing process is an advantage when you want to gain a strong profile. Color printing is also used for certain materials where the engraving is not appropriate. Contact us to discuss what you need and we will find the solution that works best for you and your business.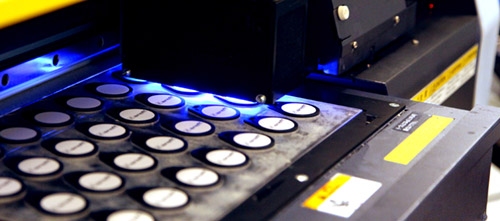 Let us help you find the right solution for your business.
Give us a call +46 (0)455-61 66 00