The black classic key fob The Epoxy has been on the market for a long time. It is thin, but the construction itself and the material make it very durable. A classic key fob that continues to be popular. As a customer you have the possibility to make it personal with print of, for example, logo.
Material: Fiberglass Advance Epoxy
RFID Chip: EM and Mifare as well as in a combination of EM compatible / Mifare.
Dimensions: 30.0 x 45.0 x 1.6 mm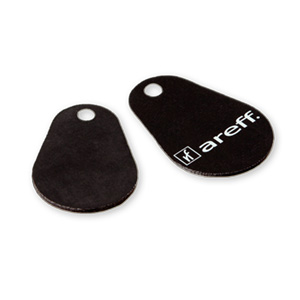 Denomination
EM4102 Svart
Hitag2 Svart
Mifare S50 (1K) Svart
Dual EM 4102/Mifare S50 (1K)
Article number
01-1ABK4001
01-1FBK4001
01-3CBK4001
01-1AL3CBK4001
Customized solutions for both content and appearance
All products can be customized to fit your or your client's profile. We do visual adaptation on key fobs and accessories with the help of laser engraving or four-color printing, depending on customer needs. Generally, laser engraving is used for codes and text but also for logos where the customer does not need or want to use a full-color print. The four-color printing process is an advantage when you want to gain a strong profile. Color printing is also used for certain materials where the engraving is not appropriate. Contact us to discuss what you need and we will find the solution that works best for you and your business.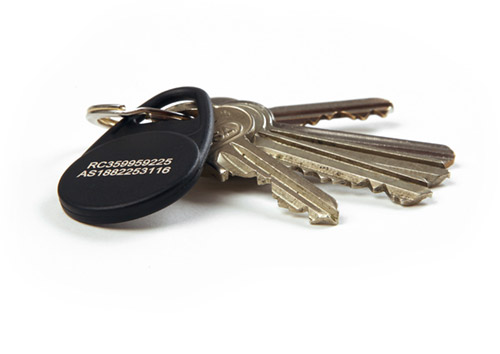 Let us help you find the right solution for your business.v
Give us a call +46 (0)455-61 66 00