Plastic ISO card w/wo magnetic stripe
We deliver ISO cards in small and large volumes, to all types of customers and industries. An ISO plastic card can be used in a variety of systems and applications. Our cards are available with or without magnetic stripe in HiCo (2750 oe, 4000 oe) and / or LoCo (300 oe). The shiny surface of our cards enables us to combine functionality with graphics and design. We print and program the cards so that the card will fit your solution in the best possible way. Typical cards we deliver are membership cards, loyalty cards, business cards, passport cards and ID cards.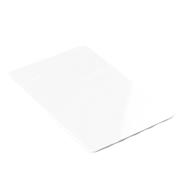 A simple plastic ISO card without any identification technology. Plastic is in PVC or PET. This kind of card is usually used as a event badge.
Denomination
ISO card CR80 NoCo
Article number
02-00WE2010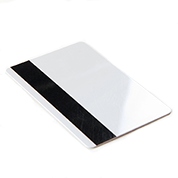 Plastic ISO card with magnetic stripe
Plastic ISO card in PVC or PET with a magnetic strip which can be coded on track 1.2 and / or 3. HiCo (2750 oe, 4000 oe) and / or LoCo (300 oe) are available.
Denomination
ISO card CR80 LoCo 300oe
ISO card C80 HiCo 2750oe
Article number
02-00WE2021
02-00WE2020
Let us help you find the right solution for your business.
Give us a call +46 (0)455-61 66 00