Stationary RFID reader for industrial applications. The range includes readers and antennas for LF, HF and UHF as well as ATEX certified products.
If you do not find the product you are looking for, please feel free to contact us. We have a larger range of industrial readers than presented here.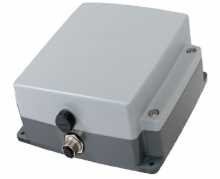 Industrial UHF RFID reader with antenna
Industrial UHF RFID integrated antenna reader is used by system integrators and users by installing it on forklifts, floor-mounted vehicles and automated vehicle systems to identify pallets, containers, and other objects tagged with industrial UHF RFID tags.
Overall specification
Small form factor
IP65
Reading distance 0.1 m to 1.5 m
Integrated 100 ° antenna
Industrial UHF RFID reader – 4 external UHF RFID antennas
Industrial UHF RFID reader capable of handling 4 externally connected UHF RFID antennas. The reader can handle three different versions of external UHF RFID antennas: Short, Medium and Long Range antennas. The reader is used to advantage in different types of industrial systems for product and human identification.
Overall specification
Good reading distance for tags on both metal and other materials
Long Range, Mid Range and Short Range UHF RFID antennas can be connected
Output power range adjustable from 20 dBm up to 33 dBm (100 mW – 2 W)
IP65
Easy integration and connection to host systems is possible via Ethernet.
Cable and mounting kits are available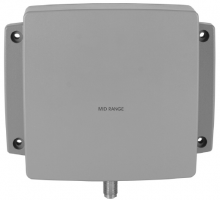 100 UHF RFID Mid Range Antena
100 UHF RFID Mid Range UHF antenna used for integration into systems and systems for identification of equipment, vehicles or persons using RFID. The reading distance is mean distance for UHF 1-2 m depending on environment and selected RFID tag.
Overall specification
100 ° beam width
Small form factor
Typical reading range: 20 cm to 2 m
Selectivity depending on reading distance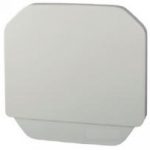 70 UHF RFID Wide Range Antena
70 UHF RFID Wide Range Antenna is used in combination with UHF RFID readers for industry solutions, logistics optimization and vehicle registration as well as access control for parking lots and parts and for other identification applications.
Overall specification
Compact construction
Low axial ratio for optimal performance
Scanning range up to 10m (depending on environment and RFID tags)
Suitable for use in industrial environments and outdoors (IP65)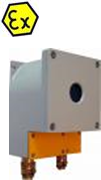 Stationary EX-certified RFID Reader
ATEX and IECEx ™ Class 1 Zone 1 certified LF 125/134 kHz Industrial Multi-Frequency RFID reader to connect 2 external antennas. The reader supports 125 kHz and 134 kHz FDX-B.
Overall specification
Antenna adjustment with program commands
Sturdy stainless steel housing
Ethernet or serial RS 485 / RS 232 interface

ATEX Zone 1 / IECEx Zone 1-certified
LF 125 kHz Antena
CardPresso är ett program för plastkortsskrivare som har utvecklats av teamet bakom nFive. Från XS med de grundläggande funktionerna till den heltäckande versionen XXL.
Let us help you find the right solution for your business.
Give us a call +46 (0)455-61 66 00