CISS Management
The CISS system requires no additional software. The CISS central unit only needs a working network connection. The administrator can then use any network-connected workplace, as all CISS administration is done through an easy-to-use web interface.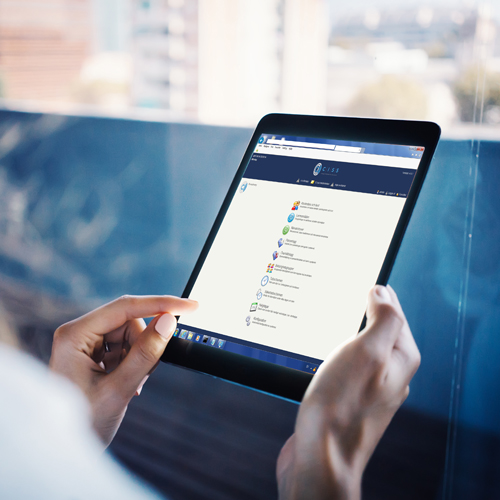 CISS Management is a powerful tool for managing access control. With its features, you can fully utilize the power of the CISS system. Without compromising on functionality and security, CISS offers one of the market's most trusted access control system with integrated management of alarm and condition-based actions. This is handled in a very simple and easy way in CISS Management.
The structure of CISS Management is built around users, door environments and alarm areas, and with the user-friendly interface, you can effectively define access control and handling of alarm objects. All features, such as user and door environments, and alarm objects (sections) have their own comprehensive configurations. This makes it easy to set access rights per user and / or permission group for each individual door environment, and manage conditional actions for each event on an alarm object, according to your requirements. More complicated door environments, such as lifts and locks, are also defined simply and easily. CISS supports definable time schedules that are used to control time-based access rights towards door environments, automatic door opening or other automated actions such as smoke hatches, audible signals or warning lights.
Also, security schedules can be used as being programmed to assume a certain state depending on the day of the week or the time of day. The security schedule is then used to control card reader security levels, i.e. what is required (fully open, only card or card in combination with PIN) for the card reader to open the door.
By defining door environments as presence zones, the CISS system keeps track of which user passes through the door of the zone and then registers which users are within that zone. This enables a more advanced anti-passback feature (preventing the user from letting in an unauthorized person with his card), which can then be coordinated across multiple door environments.
Monitoring of the system is done through the Access Log which contains all the events that have occurred in interaction between the system and its users. The Extended Overview Log does show similar information as the Access Log, but additionally shows all alarm events that occur in the system.