Standard or customized solution, no matter what we will help you create secure solutions.
Our expertise is secure and reliable system solutions based on RFID. We constantly try to evolve to meet our customers' requirements and to achieve quick and effective results – so challenge us, we like that. To ensure that we deliver the best possible solution we always follow the same procedure.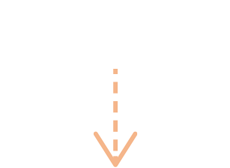 The Analysis is made to understand the customer needs. In simple cases, the analysis may take a minute over the phone, in other cases considerably more time is required with personal meetings and discussions to analyze the need. Our analysis defines the system dependencies, the environment that the solution will operate in and the formal requirements and standards to be met together with the customer's other wishes and needs.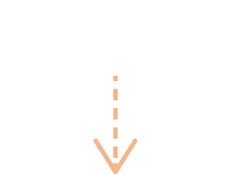 In Definition we solve the customer's needs. The solution can be anything from a simple RFID card for access to the development of a more extensive identification system. We supply everything from cards and key fobs to RFID readers, software, installation and support. In this step we produce and/or develop your solution.

This is the step where we deliver your solution. In our experience it is important how the delivery works. You should be able to trust that our deliveries are according to the order, comes on time and are properly packaged. A delivery may consist of cards, key fobs, tags, RFID readers, software, maintenance and service or a combination of these.
Quick deliveries
We strive to deliver quick, easy and efficient. This applies to everything from products and answers to questions from our customers, as well as for how we work internally at Areff. We want to continually evolve to meet our customers' requirements, only then can we achieve quick and effective results.
A strong and reliable partner
Areff has a long experience and deep technical expertise in ID management in general and RFID in particular. With our expertise, primarily in secure and reliable system solutions based on RFID, we deliver innovative and reliable customer solutions, in short, the "right" solution for our customer. Security and confidence are keywords for how we jointly want to develop our relationship with you.
Customized products and solutions
We are experts at customizing products and solutions. This applies to everything from a personal ID cards to more extensive identification system integrated with other systems. Our long experience of customization comes in handy when we need to help new or existing customers with their challenges. Simply put, we have ideas and solutions ready-to-use that directly could solve your needs.
We implement RFID
We help companies to implement the full potential of RFID. The most common feature for RFID is identification of a person or a product, but it can be used for so much more. In many cases, RFID can be used to give an existing product or service a new feature and/or an added value. We help you to find, develop and implement your unused RFID potential.
Free consultation
Fill in the form and we will call you for a free consultation
RFID (Radio Frequency IDentification) was developed for traceability and access applications for more than 20 years ago. Like barcodes, smart cards (contact chip cards) and biometric technologies (fingerprint reading, iris, voice recognition, facial geometry, etc.), RFID is an automatic identification and data capture technology, called AIDC. All AIDC technologies allow identification and/or collecting of data into a computer system without using the keyboard or pointing device.
RFID receives information in an application without direct contact and without visual contact with the object, which is the main advantage compared to other AIDC Technologies.
A typical RFID system consists of two main parts:
RFID reader
Passive RFID tag (such as a card, key fob or other type of tag)
For the system to generate a result you need some kind of underlying systems that can interpret the information and link it to data and other systems.
Examples of where RFID is used today are public transport solutions, electronic tickets, access control systems, passing through customs, toll stations, passports, anti-theft solutions in stores, reservation systems, libraries, logistics and industrial applications.