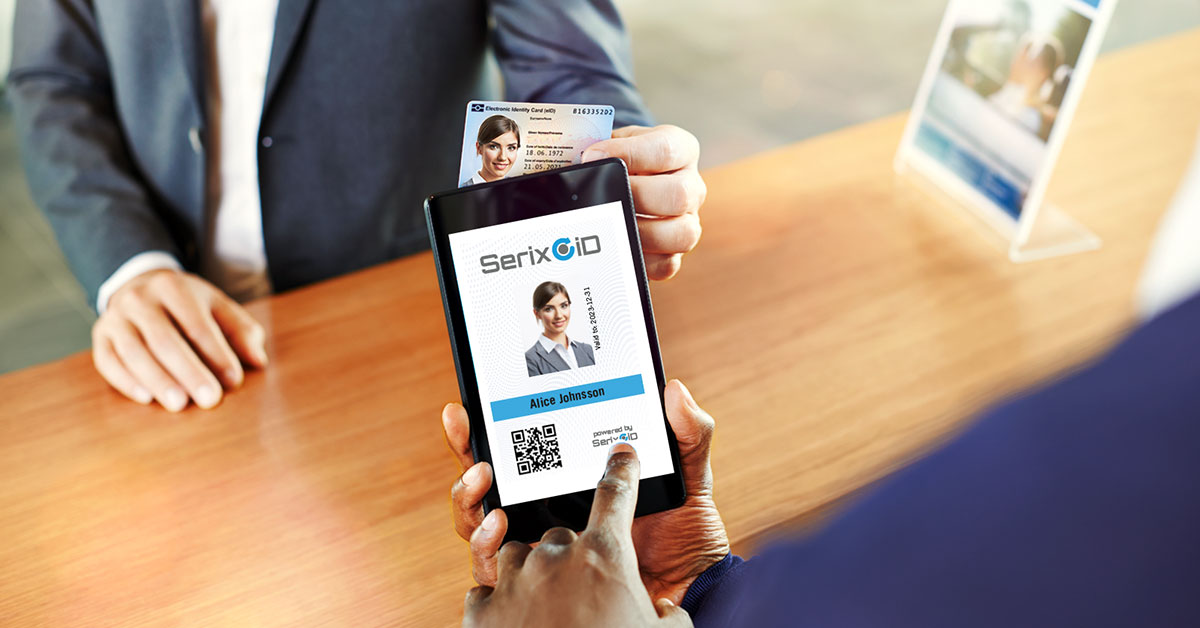 Recently at the Nordic region's largest protection and security exhibition – SKYDD – in Stockholm, Sweden the Seriline Group launched a completely new way of looking at identities. The service, called Serix ID, is based on Near Field Communication (NFC), which with encrypted messaging and a cloud-based authentication platform, enables secure identification of people and products by using smartphones.
Identification in multiple contexts
Serix ID can be used to verify an identity online in household services such as e.g. craftsmen, cleaning companies or the presence of a care provider in the care recipient's home. The service further supports opportunities to check and register attendance at a university, such as e.g. during tests or exams.
Being able to verify a person's level of education for access to different types of premises and/or work vehicles is also a type of system that Serix ID can be connected to.
 – We have focused on creating a solution that is platform-independent and where no additional app is needed to use the service. Any modern smartphone, Android or iOS, can be used to make a reliable identity check, says Fredrik Martinsson, CTO at Areff.
Serix ID can also be used for identification of products to verify the authenticity of a product or to identify a maintenance point in a factory, at an airport or in a nuclear power plant.
Security and dynamic performance
Serix ID is based on Near Field Communication (NFC) tags with encrypted messaging and a cloud-based authentication platform that ensures the integrity of the tag. The specific URL of the tag cannot be copied since each read generates a unique and verifiable string that ensures its authenticity.
The identity presented when reading a Serix ID (for a person or a product) is dynamic in the sense that it can change depending on the status of the person or the product it represents. An example is that an ID card often has a validity date and if the validity date has passed, it is presented that the identity is no longer valid. Similarly, a valid identification is presented if the last validity date has not yet passed.
– This is the first joint launch that we are doing within the Seriline Group, which currently consists of Seriline and Areff. I think Serix ID combines the strengths of both companies in a good way, with high security combined with a comprehensive service for the customer," concludes Freddie Parrman, CEO of Seriline Group.
For questions or further information, please contact:
Freddie Parrman
freddie,parrman@seriline.com