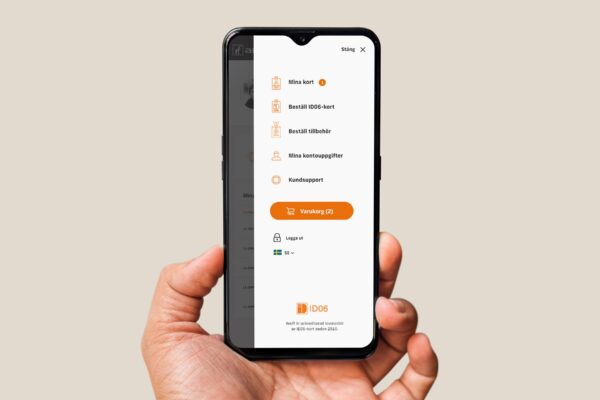 Areff starts the year by launching our new order portal for ID06. The new portal has been developed to make it easier for you to order and manage your ID06-Cards.
Improved usability
The new portal has been developed with a new structure and design to make it easier to navigate and find in the portal, regardless of which device you use.
Extended functionality
From now on, every user can edit their own ID06-Card. The overview of the cards is simplified and now you have more options when you handle the cards.
Secure and fast login
For those of you who have previously chosen BankID/eID, this will now apply to all future logins in the portal as well. If you have been using a username and password before, you will now receive a text with a security code when logging in.