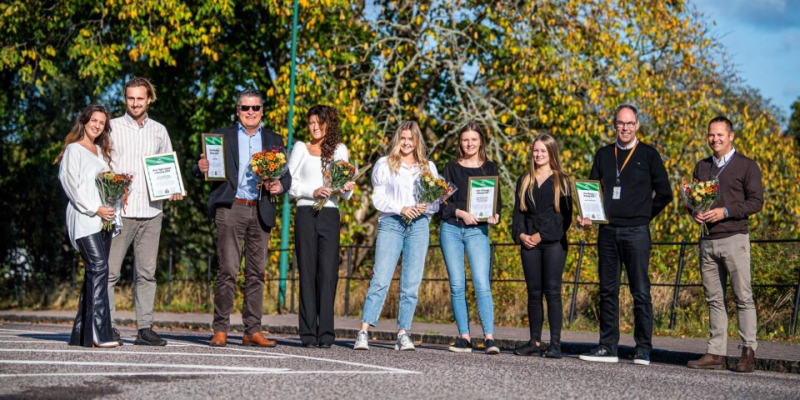 Areff today received the award 'Made in Ronneby 2020'
The prize was awarded by the business associations: NyföretagarCentrum Ronneby, Ung Företagsamhet Blekinge Bromölla and Ronneby municipality.
The nomination was:
"For several years, the company has gradually expanded its operations and is today active in many areas with digital solutions such as access control, ID cards, ticket management, process control, and payment solutions. The company has built up a great deal of confidence in the market and is at the forefront in terms of process and functional development with a focus on increased safety. The market is largely outside the county's borders. Exports outside the country's borders amount to just over 10% of sales. The customer base consists of many large players, both private and public. The management of the company is also involved in several forums that support and promote entrepreneurship in various forms ".
In honor of the day, the following winners were also presented:
'Ronneby NU: are 2020 of the year' was awarded to Lotta Emanuelsson and Conny Berg.
'New Entrepreneur of the Year in Ronneby 2020' was awarded to Hoby Kulle Herrgård
The last category was the UF company of the year in Ronneby 2020, which was awarded to Design by Ronneby UF.
Thank you for the award and congratulations to all winners!