AreffBio – Fingerprint and RFID makes a safe combination
Increase the security with biometric in an existing access control system by using AreffBio. Security can easily be enhanced in an existing access control system by adding biometrics. The solution is easy to use, easy to install and cost effective.
AreffBio
As businesses grows or changes their needs and requirements also changes. For example, a previously excellent access control system can suddenly be insufficient or inadequate. There may be areas where some employee's really should not be. It could also be ID cards that are missing or lent to unauthorized persons. The availability of some premises may need to be reduced when filled with sensitive devices and information and last but not least, customers and clients demand better security in server rooms and journal archives where highly sensitive information is stored.
Increased security using biometrics and RFID
Increased security normally requires a transition to a system based on biometrics. The advantage is that the biometric information cannot be shared or copied like for example the information on a magnetic card or a PIN code. New technology often means that the entire existing access control system must be replaced, which could be really expensive.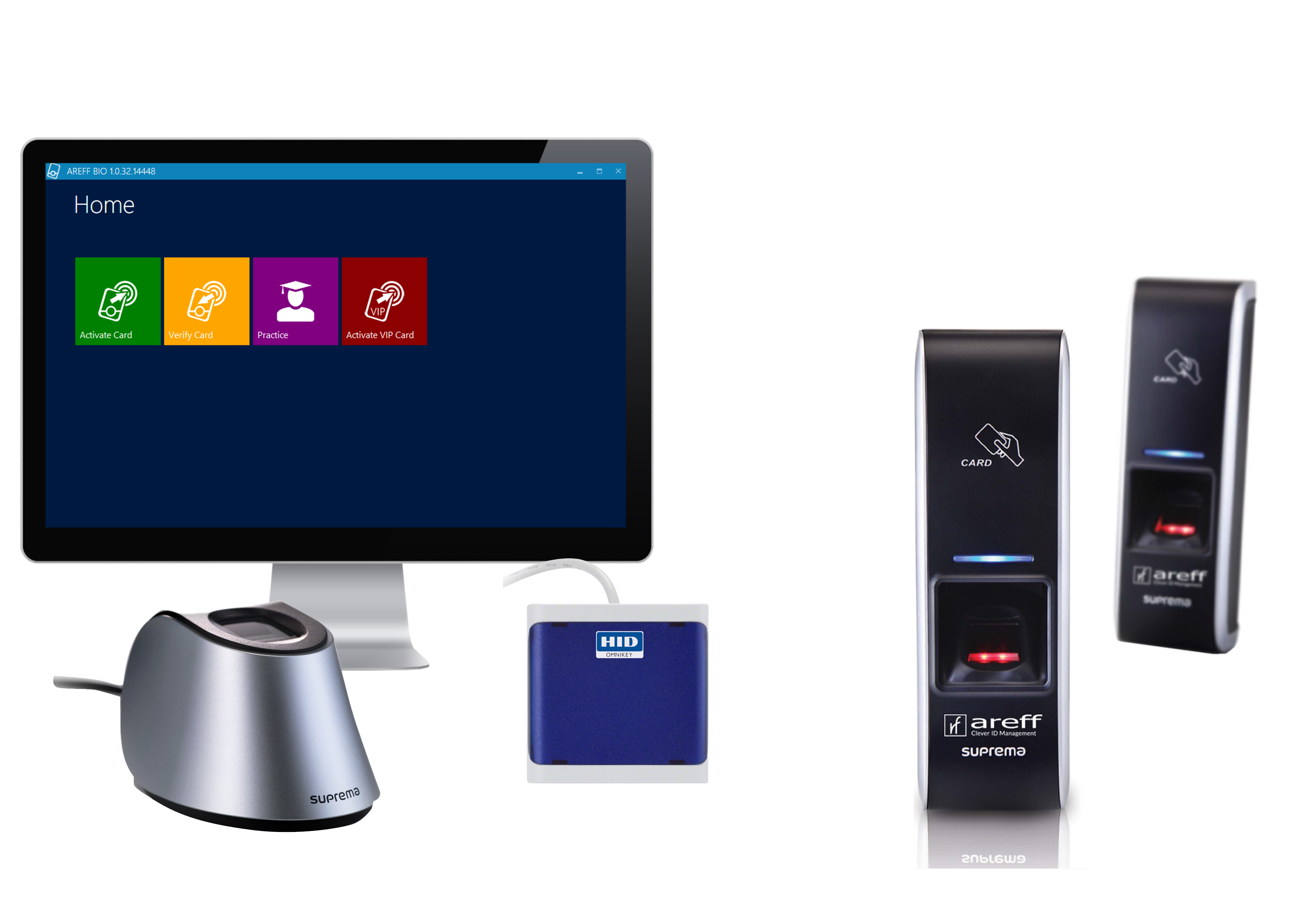 AreffBio – the solution
The AreffBio access reader can be connected to almost all existing access control systems on the market. With AreffBio the security of the existing system is enhanced by adding biometrics. AreffBio is scalable and biometric readers are installed only on doors where the need exists. This makes the solution very flexible and cost effective.
Other advantages with AreffBio, it only stores necessary data on the encrypted memory on the user's personal card. At authentication the reader at the door matches the stored encrypted biometric information on the card with the actual fingerprint read by the biometric reader. The lack of central data storage means not only that the system has a very good privacy, since the user decides when the card is used and also is in control of the fingerprint data. The match also takes place entirely locally and not to a large database which means that the system is fast and reliable.
AreffBio is currently installed in fitness facilities and server hosting companies, medicine cabinets and archives.