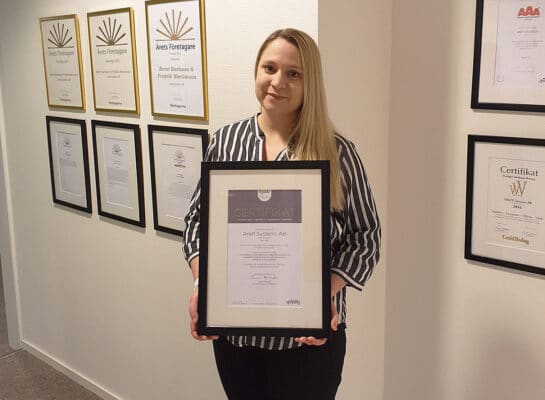 In December, we at Areff applied for accreditation according to the FR2000 standard. We are happy to announce that we passed the test and have received the certificate!
FR2000 is a standard equivalent to ISO9001 and ISO14001. For more than 20 years, the standard has helped organizations with simplified routines regarding quality, environment, workplace environment, fire protection, and competence.
The system is based on ISO 9001, ISO 14001, SS 62 40 70, the Swedish Work Environment Authority's regulations on systematic work environment management, AFS 2001:1, and the Swedish Rescue Services Agency's general advice on systematic fire protection work, SRVFS 2004:3.